Vacation Rentals with EZ Book Vacation Homes-Guest Reviews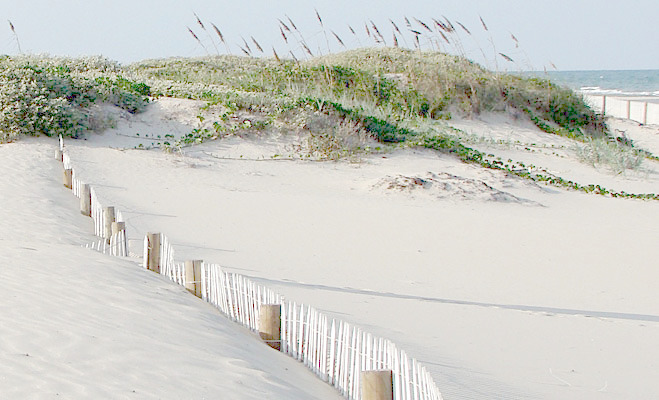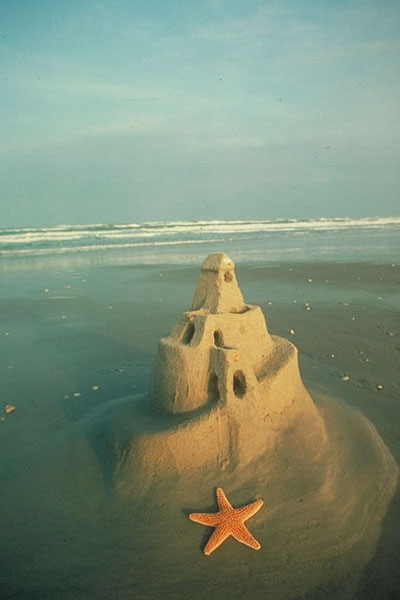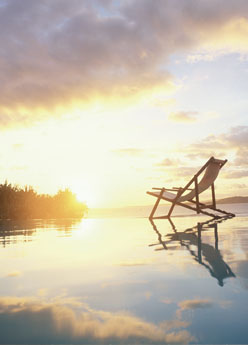 What Our Guest Have to say...

Enchanted Bay
Perfect family getaway, three master bedrooms gives everyone privacy but there is lots of space to come together, a well-appointed kitchen, and beautiful sunset views from the house and porch. The house is well-located but also in a quiet neighborhood and the closest section of the beach is lively but not too packed, so perfect. The turtle and the nature centers are right nearby. The house gave us a restful and fun family vacation. The hosts were super responsive and even showed up within an hour when I needed something. Can't recommend enough.
- Alicia July

Sapphire 2204
Jan & Cianna were great in communication! They got right back to us even on the holiday weekend. The condo was beautiful & the view cannot be beat
Easy walk to the beach & bar Thank you for a great weekend!
- Laura

Sol Mates
Another great stay! The condo has been redone and made this stay so much better than last year. Even the bike/walk path outside the gates has been improved and blocked off for use at all times (3 mi from condo to both dead ends and back). Great place for families, friends, couples looking to get away to SPI. We hope to return next year!
- Jessica June

Sapphire 1108
Great location. Access to both the Sapphire and Pearl Hotel pools was fantastic. Great place to stay with a family and kids. The condos and grounds were fun and lively during the day and quiet at night.
The kitchen was fully equipped, pots, pans, the works...even a crockpot. Comfortable beds, nice linens, pretty bathrooms. Great view of the Gulf from the balcony. This place was a win.
- Amy June

Villa Rosa
We came for a family reunion and had a great time. Plenty of rooms and bathrooms to accommodate all the girls in my group. Great living room and open kitchen area for gathering in the mornings to plan out our days.
The pool was such a blessing at night. We would throw the kids in and the adults would chill, visit and catch up. The house towels provided and washer/dryer were all put to good use.
The walk to the beach was very short and completely doable with gear/babies and all. Beach was clean and well patrolled by cops. Always felt safe.
-Jimmy June

Lotus Villa
This is a great beach house for a large group. The neighborhood and the adjacent beach are very quiet compared to the rest of the island. The back yard is awesome, including plenty of seating for everyone and a great pool. The owners are very quick to respond to messages and extremely helpful!
- Mario June

Hibiscus House
We love the private pool and the proximity to the beach. We were a group of 12 with children ranging from 2 to 8. The house had pool and sand toys, extra beach towels, an outside fridge and outside shower. Jan and Cianna were great host and quickly responded each time I had a question. We will return to the Hibiscus house!!
- Robin

Terracotta Villa
Highly recommend staying here! The hosts answered quickly to any questions we had. We lounged at the patio with an amazing view and at night fire works display!!! The pictures are a true representation of where you stay. Every thing is within a short walk distance. The place was very clean and so was the pool. Hope to be back soon.
- Jeanette June

Kite Tails 702
One word: AMAZING. Such a wonderful place. We have stayed at a few places through ABNB and this has been the best by far. So lovely and clean and comfortable. Great location. Great kitchen. Comfortable beds. Spacious.
- Jamie June

Casa Gardenia
Our family had a wonderful stay at Casa Gardenia. The house has two master bedrooms and is very spacious. The kitchen was well stocked. The house is so close to the beach (3 min walk) and there's a gas station store within walking distance for quick groceries. The supermarket is a less than 5 minute drive. The backyard with the pool was a beautiful relaxation space - the tropical garden, the pool, the lounge chairs - the adults got to laze around and the kids splashed around and had lots of fun! Jan and Cianna were very helpful and responsive. We had forgotten our high chair for our infant and they were nice enough to bring around a brand new high chair for us to use in the house. We had a bit of a problem with the electricity once and they were prompt to get it fixed. We had a great time and would love to be back!
- Pranitha. June

Sapphire Crown Jewel beachfront bungalow 114
The condo is very large, spacious and the most beautiful we've stayed in at the island. Private pool. Large master suite and modern amenities. Fully stocked kitchen. Words can't describe how awesome this condo is. The hosts were very gracious, attentive, helpful, and checked on us everyday. Absolutely worth the money.
- Turner June

Villa Jasmine
If you're really looking to go to south padre and willing to stay in a perfect place then this would be your first choice! Its the best place to stay in south padre we really enjoyed our stay there and the house was very nice and its very close to everything!
- Bader June

The Sapphire condo was fantastic. The moment we all walked in the condo door everyone was ooohing and aaaahing at the amazing views across both sides of the island. The Sapphire building is modern and extremely clean. The pool is wonderful for kids and adults. It has multiple shallow areas for small kids (only a couple of feet deep) and the entire pool is HUGE so plenty of room, even on busy days. Beach access is easy and 100% accessible by ramps (so great for dragging your beach cart) The condo itself is in great condition. Clean, nice furniture. Comfortable beds. Good quality linens and towels. Three huge bathrooms. Excellent kitchen and family room. There is not a dining table, so we ate at the kitchen island or on our laps in the living room. One night we took a picnic to the beach. You can see fireworks in perfect view from the balcony! Jan and Cianna are excellent hosts. Extremely responsive and friendly. This was the best condo we have ever stayed in in Padre!
View Property: 74126
Gulf Sunrise At Beach House Condos This is the nicest place I have stayed at South Padre Island. Gulf Sunrise is spacious Condo and wow the View are great. The Kitchen is top of the line and laid out really well. The bedrooms have premium bedding and the space is beautifully furnished. There is gated parking and the pools and hot tub are really beautiful. The onsite manger was very friendly and helped us get our parking pass quickly. I thoroughly enjoyed my stay well worth very reasonable rate! Thank you for a nice stay. I will be back!. Regards Scott
View Property: 110658
Hibiscus House Dear Jan and Scott Our second family vacation in your home during the Thanksgiving holiday. We enjoyed the comfort of a home where our family could spread out. We spent time in the pool, on the beach, bay fishing, deep sea fishing and trying some new restaurants as well as some old favorites. The weather was perfect. A nice break for Northerners. Thanks, we will be back!
Jan We could not have selected a better place for our first extended family vacation. The pool was a private haven of enjoyment for the kids and adults alike. And the hot weather was just what the Nebraskans wanted! Sure is a beautiful home totally beats a hotel-only had to buy groceries-EVERYTHING else was here. Thanks for your contributions to our wonder family retreat! Janelle, Doug and Owen, Rick Rugh and Ethan, Grandma and Grandpa Seegie
View Property: 24858
Great home great place great trip A run on the beach, a dip in the pool, a pedel around town, lunch on the bay, a dig in the book store, Sand Castle Days Festival -wow, horse back on the beach, coctails in the hot tub, boogie boards on the waves, and outdoor shower! a rest on the deck a read on the patio, snacks during a movie with an incredible sound system ... A GREAT BED! Loved it all, a very comfy, cozy and although quite lavish- a fabulously practical decor even with the kids. What an ultra wonderful get-a-way. We will definately be back. Thanks you so much. The Leeder Family Darcie, Mark Priscilla and Olivia
View Property: 24857
I give Vacation Villas of South Padre Island an A+. The hibiscus was amazing. Whenever I go on vacation in Texas, I usually rent a vacation home. They are usually always so dirty and the property manager never helps. Jan prepared my home so it will fit my needs and it was so clean!
View Property: 24856
I loved staying with Vacation Villas of South Padre Island. The beach was amazing in the summer! My family has already booked next summers with Jan Whittington.
View Property: 24858